The Debutante's Dilemma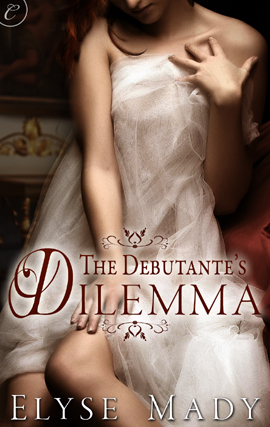 On sale date: Nov 08, 2010
Category:
eISBN: 9781426890734
File size: 437KB
Description
One woman in search of passion
Miss Cecilia Hastings has achieved what every young lady hopes for during her first London season...in duplicate! She's caught the eye of not one but two of England's most eligible bachelors. Both Jeremy Battersley, Earl of Henley, and Richard Huxley, Duke of Wexford, are handsome, wealthy and kind, the epitome of proper gentlemen. But Cecilia doesn't want proper, she wants passion. So she issues a challenge to her suitors: a kiss, so that she may choose between them.
Two men in love with the same woman
Friends since childhood, and compatriots on the battlefields of Spain, Jeremy and Richard have found that falling for the same woman has set them at odds and risks destroying their friendship forever. But a surprising invitation to a late-night garden tryst soon sets them on a course that neither of them could have anticipated. And these gentlemen quickly discover that love can take many forms...
22,000 words
If you like this book, we recommend...

About the Author
An enthusiastic and voracious reader from a young age of everything from obscure eighteenth-century novels to misplaced cereal boxes, Elyse has worked as a freelance writer for the past several years for many of the leading sewing and craft magazines in North America.
The Debutante's Dilemma is her first work of fiction. She is also working on a number of contemporary romance manuscripts as well as a full-length historical romance novel set in the 1780s.
In addition to her writing commitments, Elyse also teaches film and literature at a local college. In her free time she enjoys (well, enjoys might be too strong a word—perhaps pursues with dogged determination would be better) never ending renovations on the century cottage she shares with her intrepid husband and two boys in Hamilton, Ontario.
With her excellent writerly imagination, she one day dreams of topping the New York Times bestseller list and reclaiming her pre-kid body without the bother of either sit-ups or the denunciation of ice cream.