The Usual Apocalypse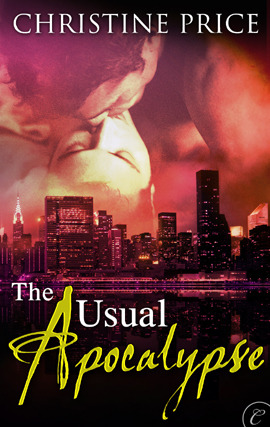 On sale date: Sep 26, 2011
Category:
eISBN: 9781426892301
File size: 523KB
Description
Relationships can be tricky when people can't lie to you, so Agent Matthew Whitman focuses his unusual powers on solving cases for the Society. When a fellow agent is found murdered, Matt is given a major assignment: find her killer. First he must find Brennan Mitchell, whose brother was a victim in the murdered agent's last case.
For sixteen years Brennan thought his brother was dead. Now, a Society agent is confronting him with the impossible--his brother is alive. While Brennan is grateful to be reconnected with his brother, he doesn't want to be pulled into any Society business. But the attraction between Matt and him is electric. After indulging in sensual encounters together, Brennan finds himself drawn into Matt's investigation, and they become embroiled in something much larger than a run-of-the-mill murder case. Something darker and more dangerous than either man could have ever imagined.
81,000 words
If you like this book, we recommend...

About the Author
Christine Price lives in Edmonton, AB, with her husband, two cats and a slightly idiotic Anatolian shepherd. Though she probably wouldn't consider herself a "girly girl," Christine is in love with cooking and baking, and she has recently tried her hand at cake decorating. As a public service, she'd like to warn people about the potential threat posed by twenty pounds of rolled fondant and a slightly inebriated best friend. In her free time, Christine enjoys wine, good movies and even better books. Her first work, Soul Bond, was released in April 2010.