Song of Seduction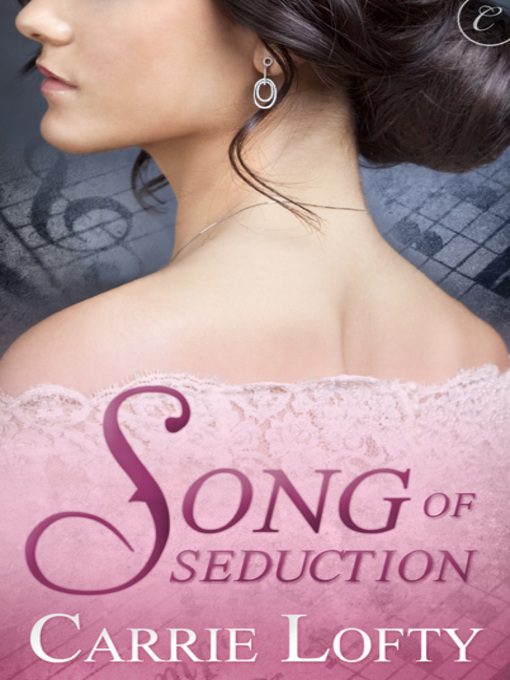 On sale date: Jun 01, 2010
Category:
eISBN: 9781426890024
File size: 621KB
Description
Tormented by guilt. Haunted by scandal. Freed by love.
Austria, 1804
Eight years ago, composer Arie De Voss claimed his late mentor's final symphony as his own and became an icon. But fame has a price: fear of discovery now poisons his attempts to compose a redemptive masterpiece. Until a new muse appears, intoxicating and inspiring him...
Mathilda Heidel renounced her own musical gift to marry, seeking a quiet life to escape the shame surrounding her birth. Sudden widowhood finds her tempted by song once more. An unexpected introduction to her idol, Arie De Voss, renews Mathilda's passion for the violin--and ignites a passion for the man himself.
But when lust and lies reach a crescendo, Arie will be forced to choose: love or truth?
83,000 words
If you like this book, we recommend...

About the Author
Born in California, raised in the Midwest, Carrie Lofty met her husband in England—the best souvenir! After earning her masters degree with a thesis on Old West legends, she was excited to learn that other parts of the world have history too...and set about researching it all. Two precocious daughters and six moves later, she and her husband have settled north of Chicago.
Aside from an active presence with the Chicago North and Wisconsin chapters of Romance Writers of America, Carrie enjoys science fiction TV and movies, jogging along Lake Michigan, studying Shakespeare and any opportunity to belly dance. Carrie also wrangles the talented authors of Unusual Historicals, a blog she founded in 2006 to celebrate historical romances set in unusual times and places.
Carrie's romances have been praised as "inventive" (Dear Author) and "intelligent" (Smart Bitches). Her Robin Hood–themed debut, What a Scoundrel Wants, and its Spanish-set sequel, Scoundrel's Kiss, were awarded four stars by RT Book Reviews, which declared, "Lofty writes adventure romance like a born bard of old. "
With Ann Aguirre, she co-writes hot'n'dirty apocalyptic romances as Ellen Connor. Watch for their Dark Age Dawning trilogy, coming soon.
Visit: CarrieLofty.com or EllenConnor.com
Follow: http://www.twitter.com/carrielofty
Subscribe: Yahoo! Newsgroup