Prehistoric Clock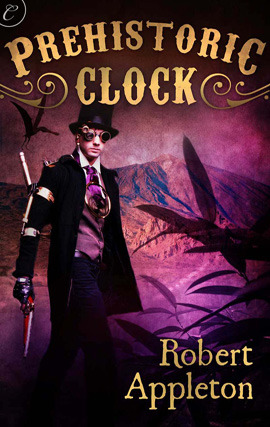 On sale date: Feb 06, 2012
Category:
eISBN: 9781426893155
File size: 540KB
Description
Airship officer Verity Champlain is well-respected by her crew. But after a vital mission nearly goes wrong, she is having second thoughts about her career.
Lord Garrett Embrey is on the run. The Leviacrum Council, the secretive scientific body that holds sway over the Empire, executed his father and uncle and now they want him dead too.
Professor Cecil Reardon is consumed by grief. Since his wife and son died he's been obsessed with his work, and now he is on the verge of an extraordinary scientific breakthrough: his machine is about to breach time itself, to undo fate's cruel taking of his loved ones.
But the time jump doesn't go according to plan, and part of London winds up millions of years in the past. Verity and her crew--Lord Embrey, Professor Reardon and others stranded with them--must pull together to survive in a world ruled by dinosaurs...and to somehow get home.
58,000 words
If you like this book, we recommend...

About the Author
EPIC Award winner Robert Appleton is a British author of science fiction, steampunk and historical fiction. He writes for several digital publishers. Soccer and kayaking are his two favorite outdoor activities. He has traveled far but loves the comfort of reading books or watching movies at home. His mind is somewhat mercurial. His inspiration is the night sky.