Fatal Flaw: Book Four of the Fatal Series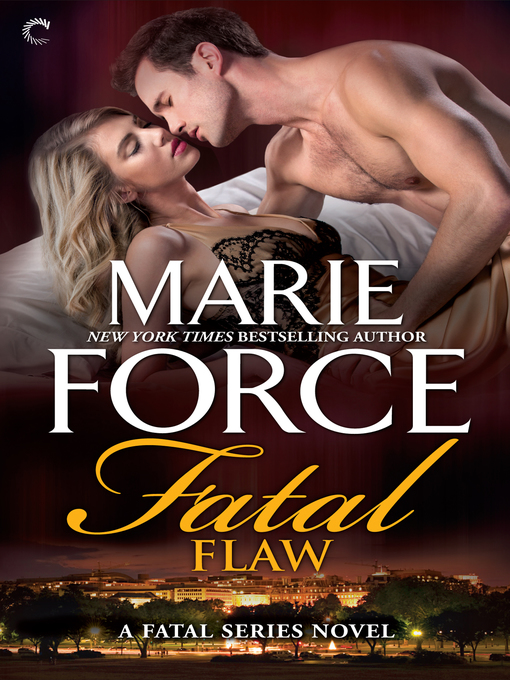 On sale date: Feb 06, 2012
Category:
eISBN: 9781426894169
File size: 647KB
Description
Back from their honeymoon, Senator Nick Cappuano and D.C. Police Lieutenant Sam Holland are ready for some normalcy after the whirlwind of their wedding, but someone has other plans for them. When Sam discovers wedding cards containing thinly veiled death threats, she's not sure if she or Nick is the target.
Already on edge, Sam and her team start investigating a series of baffling murders. The victims are well-liked with no known enemies, and the murders are carried out in a clean and efficient manner. Unable to find a clear motive for the deaths, she feels like she's chasing her tail.
With no obvious connection between the victims, Sam soon suspects that she may be the ultimate prize in the killer's clever game. When the danger starts to hit a little too close to home, she has two goals: find the elusive murderer and manage to live long enough to enjoy her happily-ever-after.
Book 4 of the Fatal series.
98,000 words
If you like this book, we recommend...

About the Author
Marie Force is the bestselling, award-winning author of the Fatal series from Carina Press. The series includes Fatal Affair, Fatal Justice, Fatal Consequences, Fatal Destiny and Fatal Flaw, with more books planned. "This novel is The O.C. does D.C., and you just can't get enough." (RT Book Reviews, 4.5 stars for Fatal Affair). In its July 2010 issue, RT Book Reviews named Marie a "Future Star of Romantic Suspense."
Marie is the author of the popular, bestselling McCarthys of Gansett Island series: Maid for Love, Fool for Love and Ready for Love, with more books coming soon. She is also the author of the following contemporary romances: Everyone Loves a Hero, Line of Scrimmage, Love at First Flight, True North, The Fall and The Wreck.
Since 1996, Marie has been the communications director for a national organization similar to RWA. She is a member of RWA's New England and Published Authors' Special Interest chapters.
While her husband was in the navy, Marie lived in Spain, Maryland and Florida, and she is now settled in her home state of Rhode Island. She is the mother of two teenagers and a feisty dog named Brandy. Find her at www.mariesullivanforce.com, on her blog at mariesullivanforce.blogspot.com, where she runs the weekly Romance & Oreos Book Club, on Facebook at www.facebook.com/MarieForceAuthor and on Twitter @marieforce. Marie loves to hear from readers. Contact her at marie@marieforce.com.