Like Clockwork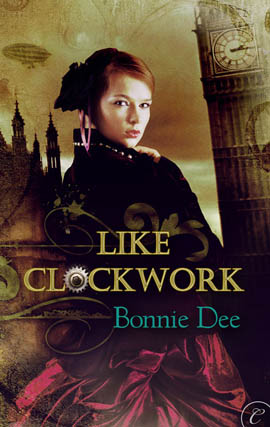 On sale date: Dec 13, 2010
Category:
eISBN: 9781426890963
File size: 197KB
Description
Victoria's work with automatons has gained her renown and changed the face of London. But her concern that the clockworks are taking too many jobs away from humans, creating social unrest, is ignored. Given the ugly mood of the underclass, she fears more outbreaks of violence similar to the murder spree of the notorious Southwark Slasher.
Dash, unemployed thanks to the clockworks, has pledged fealty to The Brotherhood, a group determined to bring about the downfall of the automatons by any means necessary. His plan to kidnap Victoria goes awry when the unorthodox scientist pledges her assistance to their cause.
Despite their opposite social classes, a bond grows between them, and Victoria begins to feel emotions she never expected for the passionate Dash. But when the Slasher strikes close to home, Dash and Victoria realize that the boundaries of polite society are far from the only threat to their happiness...
31,000 words
If you like this book, we recommend...

About the Author
Bonnie Dee began telling stories as a child. Whenever there was a sleepover, she was the designated ghost tale teller, guaranteed to frighten and thrill with macabre tales. She still has a story printed on yellow legal paper in second grade about a ghost, a witch and a talking cat.
Writing childish stories for her own pleasure led to majoring in English at college. Like most English majors, she dreamed of writing a novel but didn't have the necessary focus and follow-through at that time in her life. A husband, children and work occupied the next twenty years, and it was only in 2000 that she began writing again. Bonnie enjoys reading stories about people damaged by life who find healing with a like-minded soul. When she couldn't find enough books to suit her taste, she began to write them.
You can see her backlist at http://bonniedee.com or join her Yahoo group for updates on new releases at http://groups.yahoo.com/group/bonniedee/.