Her Kind of Hero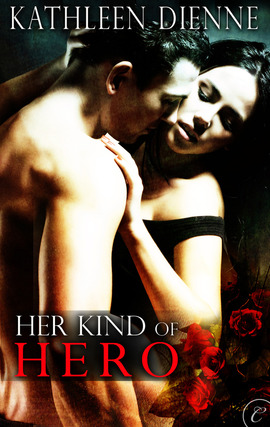 On sale date: Nov 22, 2010
Category:
eISBN: 9781426897023
File size: 479KB
Description
Kissing him is better than nothing.
Young widow Vanessa Bingham is ready to stop mourning. She misses the tenderness of a man's touch. It's obvious her old friend Derek Lane wants her, so why does her first attempt at seduction cause him to flee?
Kissing her is a dream come true.
Derek has been in love with Vanessa forever. His feelings have kept him from having a serious relationship--or a casual one--with any other woman. So when she finally turns to him, he doesn't want to settle for being friends with benefits. But Vanessa is a hard woman to resist for long...
Someone doesn't want them kissing at all.
Just as things with Derek begin heating up, disturbing photos arrive at Vanessa's door. Someone is watching her every move: someone she may know. Terrified by the stalker's very real threats, Vanessa soon realizes that Derek may be just the hero she needs after all.
39,000 words
If you like this book, we recommend...

About the Author
Kathleen Dienne has been a reporter, a theatrical stage manager, a ghostwriter, a sloganeer, a video game consultant and a marketing analyst. It was all good training for fiction.
She is very lucky to have the enthusiastic support of a brilliant husband, a delightful toddler and several elderly beagles. When she isn't writing, she's reading, and if she's not reading, she's taking photographs of the husband/toddler/beagles and making elaborate scrapbooks. Secretly, she practices Italian with those "speak and learn" CDs in hopes of someday moving to Tuscany. So far, the only person picking up Italian with any fluency is the toddler.
If you're the sort of person who enjoys watching how a writer avoids writing, please come over and hang out at http://www.kathleendienne.com/blog. Sometimes there are recipes. You can also find her on Facebook (friend her or fan her!) and follow her on Twitter (KathleenDienne). Finally, she loves hearing from readers, so feel free to drop her a line at KathleenDienne@gmail.com.
She is also the author of Her Heart's Divide, another Carina Press title.