Collision Course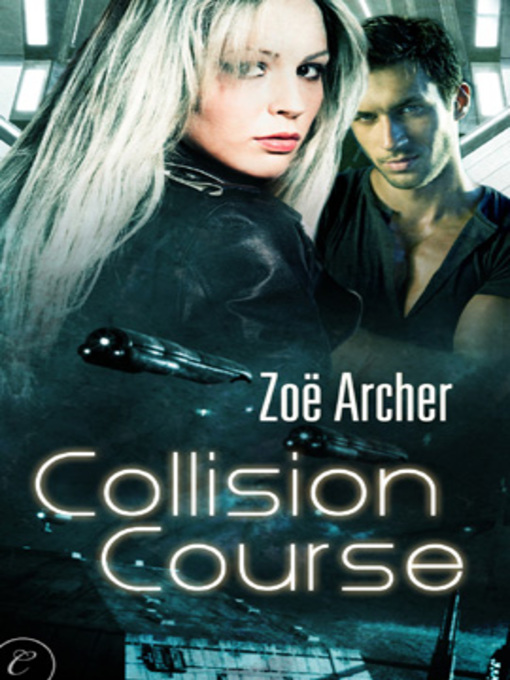 On sale date: Apr 04, 2011
Category:
eISBN: 9781426891458
File size: 508KB
Description
In a galaxy torn apart by war...
Mara Skiren is a scavenger, a black-market dealer. Blackmailed into helping Commander Kell Frayne infiltrate a treacherous corner of the galaxy, Mara learns that her biggest danger is from her sexy, by-the-book partner. She's a loner with more than a few battle scars on her heart, but something about Commander Frayne stirs up her long-buried need for an intimate connection.
An ace pilot for the elite Black Wraith Squadron, Kell's mission is to rescue a lost pilot and ship. Unable to deny his attraction to the beautiful, rebellious Mara, he decides bedding her would cool his ardor. But one taste is not nearly enough, and he finds himself sharing more of his real self with her than he has with anyone.
With deadly criminals on their heels and an increasingly dangerous assignment to complete, he's starting to wonder...if they survived, could he let her go? And will Mara want to stay?
46,390 words
"
If you like this book, we recommend...

About the Author
Zoe Archer is an award-winning romance author who loves adventure—both on Earth and amongst the stars. As a child, she never dreamed about being the rescued princess, but wanted to kick butt right beside the hero. She now applies her master's degrees in literature and fiction to creating butt-kicking heroines and daring heroes. Her Blades of the Rose series—featuring dashing men and fearless women—is available now. Zoe and her husband live in Los Angeles. She often tweets about boots and baking. Visit her on the web at www.zoearcherbooks.com and on Twitter @Zoe_Archer.