The Impetuous Amazon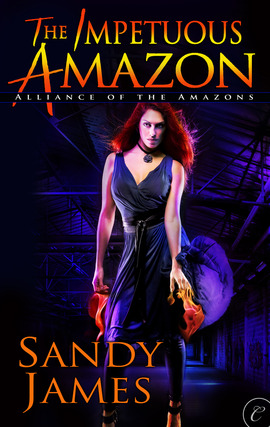 On sale date: Jan 14, 2013
Category:
eISBN: 9781426894916
File size: 356KB
Description
Book two of Alliance of the Amazons
Megan Feurer is strong and impetuous, like the Fire element she represents. She is an Amazon, sworn to protect humanity from demons, demigods and all manner of supernatural beings who wish ill upon the world. But her fire burns hot and fast, and her unpredictable control of the element brings into question her fitness as an Amazon.
Johann Herrmann chose the life of a Sentinel--a trainer of the four Amazons--to save his sister's life. Now bound to the patron goddess Rhiannon, he knows his duty demands a solitary existence. But when he's assigned to evaluate the Fire Amazon, his sacrifice becomes much more difficult.
Megan's passions ignite a flame that neither she nor Johann can control, and the goddess Freya has reason to fan those flames. A mysterious force is gaining power, and Megan and Johann must join together to fight. And once a passionate fire has started, it's nearly impossible to stop...
Find out how it all began in The Reluctant Amazon.
91,000 words
If you like this book, we recommend...

About the Author
Sandy James lives in a quiet suburb of Indianapolis with her husband of thirty years. She's a high school social studies teacher who especially loves psychology and United States history. Since she and her husband own a small stable of harness racehorses, they often spend time together at the two Indiana racetracks.