Running in the Dark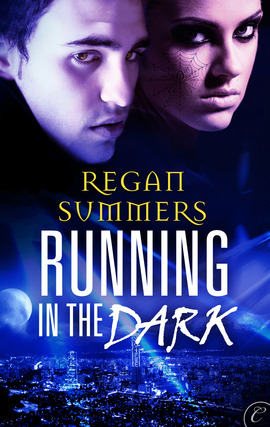 On sale date: Oct 29, 2012
Category:
eISBN: 9781426894541
File size: 286KB
Description
Santiago, Chile
After surviving a vampire turf war in Alaska, vampire courier Sydney Kildare is back behind the wheel and working under an assumed name in Chile. She doesn't speak the language, doesn't know the city and--worst of all--has to drive a crappy car.
What she does have is Malcolm Kelly, her sort-of boyfriend and manager of the city's vampire population. But with Malcolm preoccupied by bloodsucker business--and a gorgeous vampiress from his past--Sydney feels more alone than ever.
But Sydney has more than her love life to worry about. She's got vamps on her tail, mysterious deliveries that leave death in their wake, and old enemies targeting her to get to Malcolm. Turns out he's got a history more deadly than she ever imagined, and she'll have to use every skill in her arsenal to stay alive...
60,000 words
If you like this book, we recommend...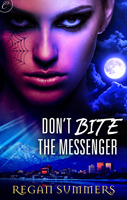 Paranormal, Paranormal Romance, Romance, Urban Fantasy, Vampires
ePrice $2.99
+ Add to Cart

About the Author
Regan Summers is the up-late author of the Night Runner series from Carina Press. She has a BA in English Literature and loves traveling, small plate dining, and action movies. Born and raised in Alaska, she has been ironically cursed with a dislike of the cold and the dark.