Five Golden Rings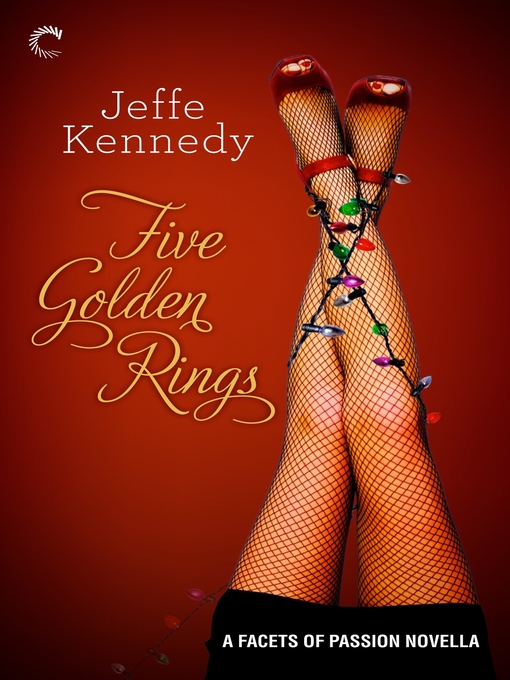 On sale date: Nov 21, 2013
Category:
eISBN: 9781426897429
File size: 250KB
Description
On the first day of Christmas, my lover gave to me...
Matilda Campbell's plans to spend Christmas solo in the sun take an erotic turn when she encounters the handsome and enigmatic Miguel D'Oro on the plane to Mexico. As the CEO of a major firm, Tilda's used to being the one in charge--but now she'll have to learn how to take orders instead.
In the spirit of the season, Miguel offers Tilda naughty gifts for each of the twelve days of Christmas. There's just one rule: she must accept them--and fulfill his commands--or face the sensual consequences. Intrigued and aroused, Tilda agrees to let Miguel take control of her pleasure.
What follows is a week unlike anything she's ever experienced. From choosing her sexy new wardrobe and naughty accessories, to pushing her boundaries with BDSM play, Miguel satisfies every forbidden craving. But as their time together runs out, she must decide if there's room in her real life for her holiday lover and her newly discovered kinky side.
31,000 words
If you like this book, we recommend...

About the Author
Jeffe Kennedy is an award-winning author with a writing career that spans decades. Her works include non-fiction, poetry, short fiction, and novels.
She lives in Santa Fe, New Mexico, with two Maine coon cats, a border collie, plentiful free-range lizards and a very handsome Doctor of Oriental Medicine.
Jeffe can be found online at her website: JeffeKennedy.com, every Sunday at the popular Word Whores blog and pretty much constantly on Twitter @jeffekennedy.