Love in Straight Sets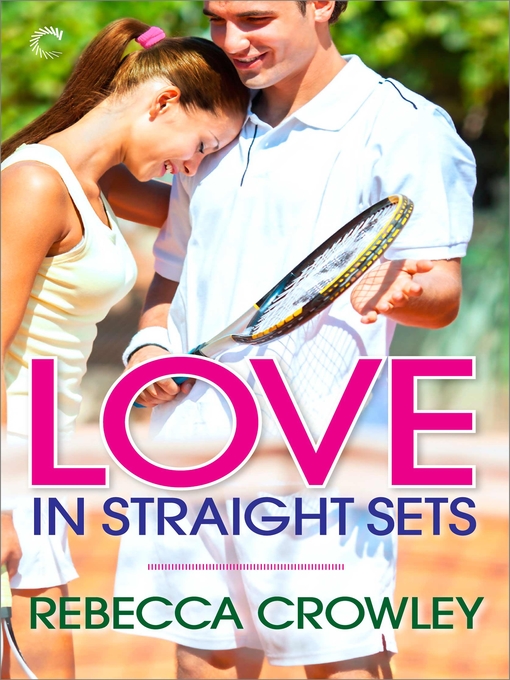 On sale date: Apr 14, 2014
Category:
eISBN: 9781426898297
File size: 265KB
Description
Regan Hunter came to tennis late in life, but she's worked hard to become one of the world's top players. Beating the odds has made her unstoppable on the court and neurotically controlling off of it. So when her manager hires a new coach, a has-been who left the sport after a scandal, Regan wants him gone, fast.
Ben Percy, a former Grand Slam winner, is well aware of Regan's reputation for driving coaches away--usually screaming. But working with the notoriously mercurial Regan could be just the break he needs to take his career to the next level, and he's never been one to scare easily. He must stick to only one rule: hands off Regan.
Keeping his distance from Regan is more difficult than Ben ever imagined. Behind her tough, sexy exterior is a woman he wants to get to know better. And Regan feels a connection with her patient, easy-on-the-eyes coach that's hard to ignore. But with the biggest championship of all on the line, romance may be completely out of bounds...
64,000 words
If you like this book, we recommend...

Contemporary Romance, Holiday, Military, Romance
ePrice $2.99
+ Add to Cart

Contemporary Romance, Romance, Sports
ePrice $2.99
+ Add to Cart

by Stacy Gail
Contemporary Romance, Holiday, Military, Romance
ePrice $3.99
+ Add to Cart

About the Author
Rebecca Crowley inherited her love of romance from her mom, who taught her to at least partially judge a book by the steaminess of its cover. She writes contemporary romance with smart heroines and swoon-worthy heroes, and never tires of the happily-ever-after. Having pulled up her Kansas roots to live in New York City and London, Rebecca recently moved to Johannesburg, South Africa. Find her at rebeccacrowley.net and on Twitter at @rachelmaybe.