A Dream Defiant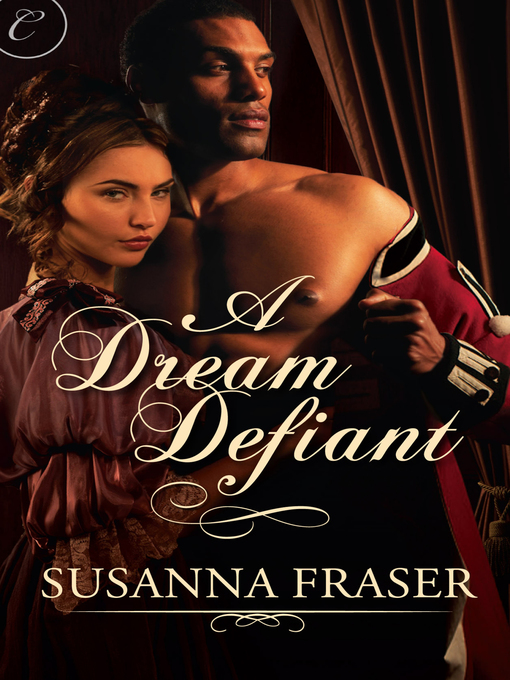 On sale date: Jul 29, 2013
Category:
eISBN: 9781426895906
File size: 222KB
Description
Spain, 1813
Elijah Cameron, the son of runaway slaves, has spent his whole life in the British army proving that a black man can be as good a soldier as a white man. After a victory over the French, Elijah promises one of his dying men that he will deliver a scavenged ruby necklace to his wife, Rose, a woman Elijah has admired for years.
Elijah feels bound to protect her and knows a widow with a fortune in jewels will be a target. Rose dreams of using the necklace to return to England, but after a violent attack, she realizes that she needs Elijah's help to make the journey safely.
Her appreciation for Elijah's strength and integrity soon turns into love, but he doubts she could want a life with him, knowing the challenges they'd face. As their relationship grows, she must convince Elijah that she wants him as more than a bodyguard. And she must prove that their love can overcome all obstacles, no matter the color of their skin.
28,000 words
If you like this book, we recommend...

About the Author
Susanna Fraser has been writing since the age of 9. Her youthful efforts featured talking horses, but she now writes Regency-set historicals with a focus on the soldiers who fought the Napoleonic Wars.
A native of Alabama, she never lost her love for barbecue or stopped saying "y'all" as life took her to Philadelphia, England and Seattle, where she lives with her husband and daughter.
For more information on Susanna and her books, visit susannafraser.com.