Aiding the Enemy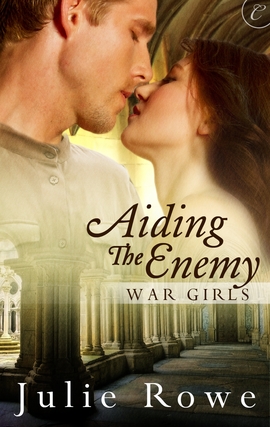 On sale date: Oct 07, 2013
Category:
eISBN: 9781426896446
File size: 212KB
Description
Book three of War Girls
German-occupied Brussels, Belgium
December 1915
Rose Culver is in grave danger. For months the Red Cross head nurse has been aiding Allied soldiers caught behind enemy lines, helping them flee into neutral Netherlands. It's only a matter of time until she's caught. Which makes it the wrong time to fall in love with a handsome German military doctor as devoted to the sanctity of human life as she is.
The Great War has caused Dr. Herman Geoff to question everything he once believed. He knows Rose has been hiding British soldiers in her hospital--he's even treated some of them, refusing to go against his own Hippocratic oath. As a doctor, he admires Rose's skill and conviction. As a man, he can no longer deny his attraction to her. But when Rose is arrested for treason, Herman must choose between love for her and duty to his country...
For more tales of love and war, download Saving the Rifleman and Enticing the Spymaster, available now!
32,000 words
If you like this book, we recommend...

About the Author
Julie Rowe's first career as a med lab tech in Canada took her to the North West Territories and northern Alberta, where she still resides. She loves to include medical details and a lot of adventure in her romance novels. Julie has three books out with Carina Press: ICEBOUND, NORTH OF HEARTBREAK and SAVING THE RIFLEMAN. You can reach her at ...