Lying Eyes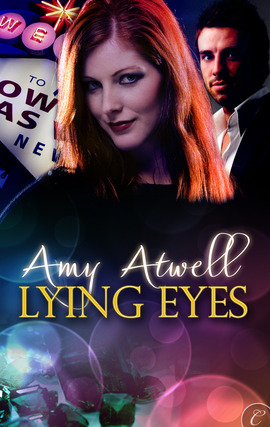 On sale date: Nov 15, 2010
Category:
eISBN: 9781426896606
File size: 654KB
Description
No-nonsense jewelry designer Iris Fortune yearns for a normal life. But life as Vegas magician Cosmo Fortune's daughter is anything but normal, especially since dear old Dad is also a scam artist. When Cosmo's latest scheme goes awry and he pulls a real-life disappearing act, Iris is left holding the bag.
Now Iris must be a master of illusion--play the poised partner to her politician fiancé while trying to save her father and stay out of reach of Mickey Kincaid, the sexy thief who claims he's only after her jewels.
Detective Kincaid is deep undercover and seeks Iris out because of her connection to Cosmo--he never expected to be drawn to her. While working with Iris to find the elusive con man, Mickey learns a killer has Iris in his sights, and he must do everything he can to save her, without blowing his cover.
Mickey's put his life on the line before, but never his heart--and now he's not sure which is more dangerous...
103,000 words
If you like this book, we recommend...

About the Author
2008 RWA Golden Heart Award finalist Amy Atwell has enjoyed many careers that enriched her life—horse trainer, Shakespearean actress, children's theater director, rock singer, designer of custom closets and wine cellars, caretaker of an island ghost town—but writing fiction has proven to be the greatest adventure of all. A believer in pursuing dreams, she wrote for ten years and earned many awards for her unpublished manuscripts before selling her first book. She now writes full-time and runs an active online community for goal-oriented writers. When not traveling, Amy lives on a barrier island in northeast Florida with her husband and two highly imaginative Russian Blue cats. Lying Eyes is her first novel featuring Cosmo Fortune. Visit her online at http://www.amyatwell.com.