Apocalypse Rising
The Elementals Series, Book 2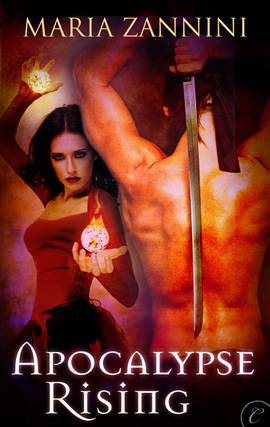 On sale date: May 09, 2011
Category:
eISBN: 9781426891571
File size: 552KB
Description
The only place left to hide was in the past.
Fire Elemental Leda and her plainfolk companion, Grey, are running from a demented time traveler, a man obsessed with creating a creature who can read thoughts. Convinced that Leda can produce this unnatural child, he has threatened to hunt her down to the ends of the earth--and he has kept his word. Their only escape is a one-way trip through the time portal.
With death on their heels, salvation appears in the form of two strangers. Seemingly ordinary people, Tom and Cassandra assure Leda and Grey that they are here to help. They claim they are repaying a debt--Leda and Grey helped them once, 1200 years ago.
The trip through the portal offers no escape, as Leda and Grey discover that evil transcends time. Can their presence in the past stop the eventual apocalypse that forms their future?
88,000 words
If you like this book, we recommend...

About the Author
After a lifetime of saving the world from bad advertising, Maria Zannini escaped to the Texas wilderness, where she homesteads on six acres she calls heaven. Half a mile to the north is a lion refuge, to the south, there be llamas.
When she's not hunting scorpions and chasing after zombie chickens, she's often at her keyboard telling stories or blogging about her current homestead projects—where it's anyone's guess what body part she'll lop off next.
Visit her at http://mariazannini.blogspot.com/. Place bets on which dog will beat her to her spot on the bed and how many husbands she'll wear out before the devil tells her she's nabbed her limit.
Maria writes sensual stories of legend and mythos as well as magazine articles on marketing, graphic design and animal husbandry.