Management Skills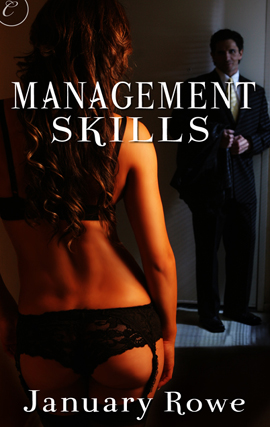 On sale date: Mar 07, 2011
Category:
eISBN: 9781426891304
File size: 317KB
Description
When CEO Grant Edmonds meets with his new production manager, he immediately recognizes her as Silver, an exotic dancer who once mesmerized him at an exclusive fetish club. Though he was forbidden from pursuing her back then, there's nothing standing in his way now. He's not looking for an after-hours fling--he wants to own her. In every way.
As much as Allie Fairfax tries to deny her past, and the way her body responds to Grant, she soon finds herself having mind-blowing sex with the boss. Despite her own desire to surrender to Grant's sexual authority, she's not willing to risk her career. After all, she's been owned before, and it ended badly.
It's all or nothing for Grant. If Allie wants more of the fiercest orgasms she's ever experienced, she must consent to his rules...
22,100 words
If you like this book, we recommend...

About the Author
January Rowe lives in Colorado. Happily married, she's a mother of three. She's also a Ph.D. scientist. Her friends accuse her of naming her firstborn after a chemical element. January denies it. The author is a gardener, a die-hard Trekkie, and a kickboxer. Her first BDSM novella, My One, was published in 2010 by Samhain.