The Last Night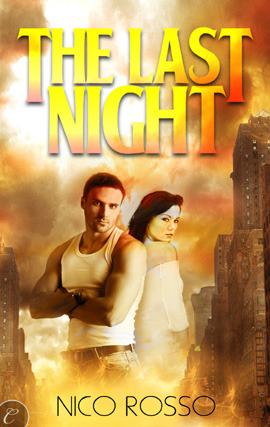 On sale date: Feb 13, 2012
Category:
eISBN: 9781426893216
File size: 468KB
Description
After a chain of earthquakes ravaged the globe, long-dormant viruses were released into the air, turning many humans into creatures with an appetite for human ashes. Erica and a group of survivors are barricaded in a half-destroyed hotel, and every day brings them closer to being devoured by the seemingly unstoppable ashers. Even though Erica is a fighter, she's tired of just surviving...
When a mysterious stranger rides into town, everything changes. Jake knows how to kill the ashers, and he's the only man brave enough to leave the safety of the hotel in search of a better life. Erica and Jake make a deadly fighting team, with even hotter sparks flying between them. But Jake has survived this long because he rides alone. He doesn't trust easily, especially in this harsh new reality. Can Erica convince Jake that living is more than just surviving to the next day?
40,000 words
If you like this book, we recommend...

About the Author
Nico Rosso was born and raised in a factory town. The major industry: movies. Growing up with a creative family in Los Angeles, Nico was surrounded by the film business, and after college he returned home to work in that industry. From cleaning up gallons of milk after a special effect to pitching ideas to executives as a screenwriter, Nico was there. But the movies had changed from the glowing pictures that once inspired him. He found there wasn't as much space for his voice and turned to writing narrative fiction and, more specifically, romance (inspired by his wife, Zoë Archer). He created the sci-fi adventure world of the Limit War, taking readers into an intergalactic battle between planet-consuming aliens and the army that combats their spread. Setting his sights on home, Nico set off the apocalypse on the Burning Earth, where humans fight to survive against mutant Fire Eaters. Inspiration comes from travel, daydreams, research and random lightning bolts, so there's no telling where the next adventure will start.