Undeniably Yours: Book Two of The Kowalskis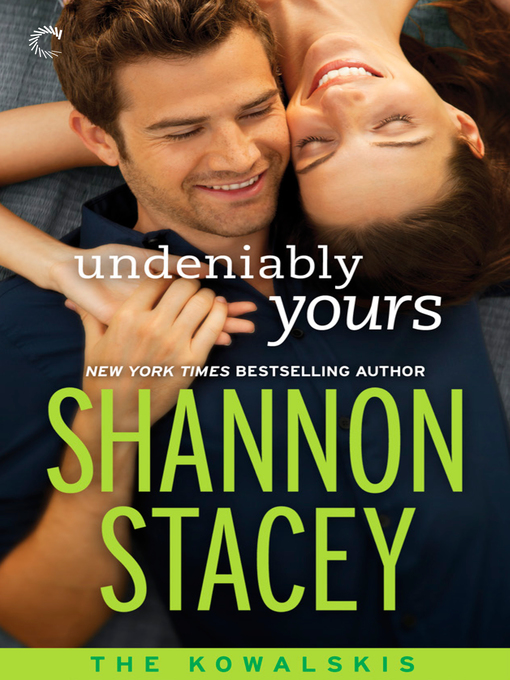 On sale date: Feb 01, 2012
Category:
eISBN: 9781426893520
File size: 410KB
Description


Can a one-night stand turn into happily ever after?

Bar owner Kevin Kowalski is used to women throwing their phone numbers at him. Even if lately he's been more interested in finding Mrs. Right than Miss Right Now. Enter Beth Hansen.

Kevin and Beth may have started out all wrong, with an impromptu passionate encounter at a wedding, followed by a walk of shame. Yet Kevin knows there's more to their relationship than a one-night stand. Especially when Beth turns up pregnant.

Kevin may be ready for the "next step," but Beth doesn't want a relationship with a former playboy, however irresistible he might be. And it's going to take a lot to convince her to go on a second date with the father of her child....


If you like this book, we recommend...
Reviews
Smart Bitches, Trashy Books, on Exclusively Yours ...
"Books like this are why I read romance."
RT Book Reviews, on Undeniably Yours ...
"This is the perfect contemporary romance!"
Fresh Fiction, on Undeniably Yours ...
"Sexy, sassy and immensely satisfying"
BN.com Romance Blog on Yours to Keep ...
"This contemporary romance is filled with charm, wit, sophistication, and is anything but predictable"

About the Author
New York Times bestselling author Shannon Stacey lives with her husband and two sons in New England, where her favorite activities are writing stories of happily ever after and riding her four-wheeler. The Stacey family spends many weekends on their ATVs, making loads of muddy laundry to keep Shannon busy when she's not at her computer. However, she prefers writing to laundry and considers herself lucky she got to be an author when she grew up. Visit her at www.ShannonStacey.com.