All She Wants For Christmas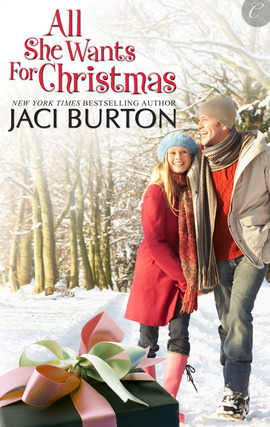 On sale date: Dec 06, 2010
Category:
eISBN: 9781426890871
File size: 327KB
Description
Big Star, Small-Town Christmas
Country singer Riley Jensen would never have returned to her small Missouri hometown if her publicist hadn't come up with the scheme to tape a Christmas special there. So she never would have known that the man who broke her heart at eighteen--causing her to flee to Nashville--was now a widower with a seven-year-old daughter. Riley has ten years of angst-filled hit songs and Grammy awards to prove she doesn't need Ethan Kent. But suddenly, she can't help thinking of all she gave up by running away...
Ethan Kent knew Riley had the talent and the drive to make it as a singer. He also knew she wasn't going anywhere if she stayed in their nowhere town for him. Then one night and one huge mistake sent her running on the road to fame. Which doesn't mean he ever stopped loving her...
But with so much separating them, can Riley and Ethan find their way back together one magical country Christmas?
Book 1 of the Kent Brothers Trilogy
30,000 words
If you like this book, we recommend...

About the Author
Jaci Burton is a bestselling, award winning author who lives in Oklahoma and spends a fair amount of time on the back of her husband's Harley, where she often gets lost plotting her next story as the warm (and sometimes cold) breeze whips her face. She loves reality television, is a sucker for romantic comedies, and completely loses track of time when reading a great book. She's a total romantic and longs for the happily ever after in every story, which you'll find in all her books.