Brook Street: Thief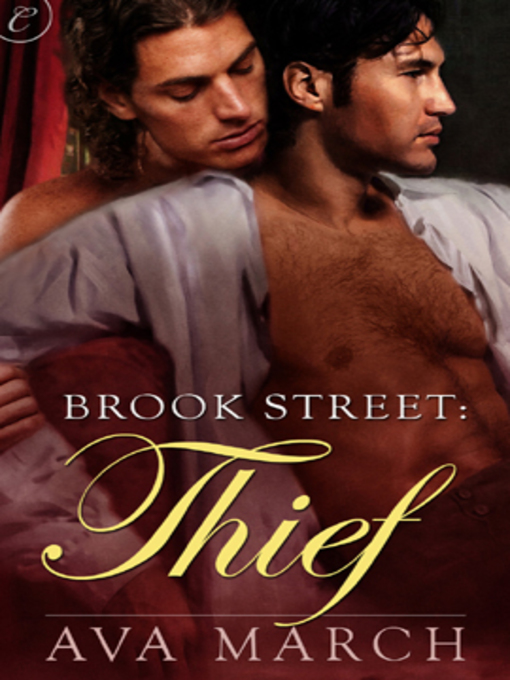 On sale date: Mar 19, 2012
Category:
eISBN: 9781426893421
File size: 492KB
Description
London, 1822
It was only supposed to be one night. One night to determine once and for all if he truly preferred men. But the last thing Lord Benjamin Parker expected to find in a questionable gambling hall in Cheapside is a gorgeous young man who steals his heart.
It was only supposed to be a job. Cavin Fox has done it many times--select a prime mark, distract him with lust, and leave his pockets empty. Yet when Cavin slips away under the cover of darkness, the only part of Benjamin he leaves untouched is his pockets.
With a taste of his fantasies fulfilled, Benjamin wants more than one night with Cavin. But convincing the elusive young man to give them a chance proves difficult. Cavin lives with a band of thieves in the worst area of London, and he knows there's no place for him in a gentleman's life. Yet Benjamin isn't about to let Cavin--and love--continue to slip away from him.
40,000 words
If you like this book, we recommend...

About the Author
Ava March is a multi-published author of M/M historical erotic romances. She loves writing in the Regency time period, where proper decorum is of the utmost importance, but where anything can happen behind closed doors. Her books have been finalists in the Rainbow Awards and More Than Magic contest, and deemed 'must-haves' for Historical M/M romance by RT Book Reviews readers.
You can find her at ...